Stanek Glass
Hand Crafted Artisan Glass Pieces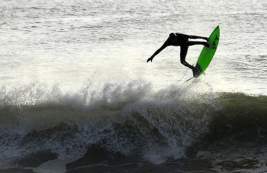 Orders
Each piece is custom, hand crafted by Michal Stanek in Hampton, NH. Please contact Stanek Glass for information on availability of a particular piece, custom orders, and pricing information.
About the Artist
"The medium of glass reminds me of the fluidity of the ocean. No two pieces are ever the same."
Michal Stanek was born in the Czech Republic into a family of talented artists. Not wanting to live under the restrictions of communism, his family escaped Czech and moved to America in 1982 where his parents soon established themselves in the arts. Michal followed in the family's footsteps by attending University of Hartford's School of the Arts where he developed an interest in hand blown glass. Realizing this was his love, he moved back to the Czech Repulic to attend the Kaminicky Senov School of Glass in northern Czech Republic where he studied intensively for one year under master glass blower Jirka Baronovski, advancing on to the Novy Bor graduate program for the second year. Michal apprenticed at several different studios including Jasmine and Pavel Rybacek's historic glass making replicas. For a third year, Michal self studied at Alexandra studio and then went on to work in Petr Novotny's renowned Ajeto studio with Ivan Kubela. Michal soon established himself as a master glass blower. Now residing in Hampton, NH, Michal designs and creates custom hand blown pieces. Having lived on the ocean for most of his life, his interest lies in recreating the beauty and color of the ocean's inhabitants.